Frequently Asked Pressure Washing Questions - Answered By Like New Softwash
We here at Like New Softwash love to keep our customers and clients in the know about our exterior cleaning services and what goes into the pressure washing process. We're the premier choice for pressure washing in Mount Gilead, and we're continually learning and honing our craft so that we can provide the best service and answer every question you may have about what we do. Keep reading to learn more about some of our most frequently asked questions!
What's The Difference Between Soft Washing & Pressure Washing?
Both soft washing and pressure washing are methods of exterior cleaning that can be done with a standard pressure washer. The key differences are in the pressure settings and which surfaces each technique is best suited for. Pressure washing is a high pressure wash that blasts away dirt and grime from harder surfaces such as your driveway or sidewalk, while soft washing is a low pressure wash that safely cleans more delicate areas such as your roofing or siding.
How Often Should I Wash My Home's Exterior?
Most residential properties will benefit from a professional house washing about once a year for optimal results. This ensures that your siding is sparkling clean and free from dirt, grime, and organic growth. However, if you live in a dry, dusty area or your home has seen more than a few bouts of inclement weather, you may want to schedule an additional house washing for optimal results.
What Are Those Black Streaks On My Roof?
The black streaky stains commonly found on many rooftops aren't dirt or grime like many would assume - they're actually a form of algae. Organic growth such as moss, lichens, and algae loves to make its home between your shingles, and when left untreated, this can cause anywhere from minor to extensive damage that may lead to the need for costly repairs or replacements. However, a professional roof cleaning performed by one of our experts can rid your roofing of organic growth and more!
Do You Work On Commercial Properties?
Like New Softwash offers fantastic pressure washing services for both residential and commercial properties in the Mount Gilead area. Whether your business is in need of professional sidewalk cleaning or some thorough exterior building cleaning, our experts will get it done right the first time. We know you'll love the amazing results, so be sure to get in touch with us today!
Articles
Should You Attempt Do-It-Yourself Pressure Washing?

Pressure washing is becoming more popular than ever nowadays, and with its ever growing popularity, more and more homeowners are looking to learn the trade for themselves. While we always encourage p […]

The Ins And Outs Of Professional Roof Cleaning

Your roof is a very difficult, if not impossible, area to clean by hand, and for the best results possible, choosing a professional pressure washing company for roof cleaning is the only way to go. W […]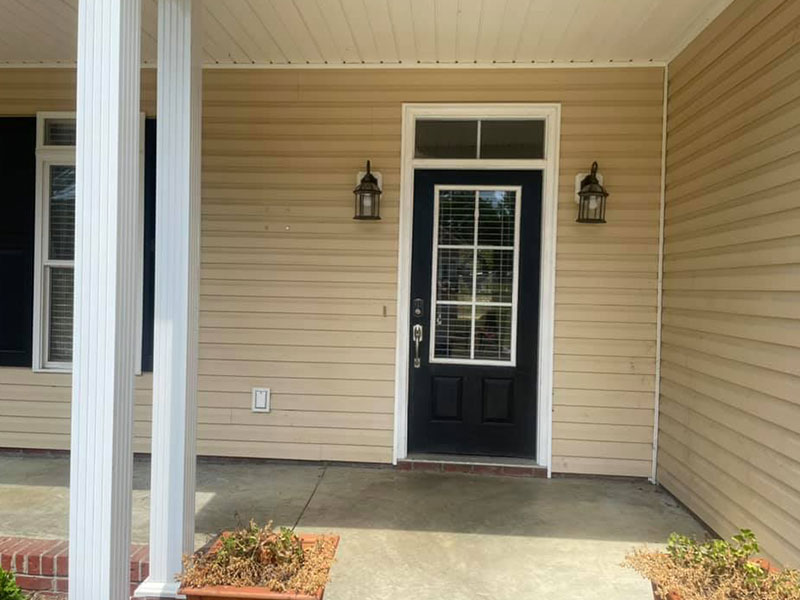 Schedule Quality Soft & Pressure Washing In Mount Gilead & The Surrounding Areas Today!