Cheraw Pressure Washing Services You Can Depend On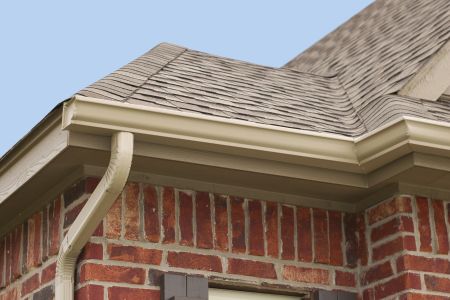 Like New Softwash was founded in 2020 by Kyle Brower with the sole mission to deliver outstanding customer service and fantastic results to each and every client and customer in Cheraw and beyond. We take pride in our pressure washing work, and we do everything we can to ensure a fantastic experience for our customers from the moment we schedule their consultation to the moment we leave their property in better condition than ever before. Whether your property just needs a little pick-me-up or a serious overhaul, our team of pressure washing experts will get the job done right the first time!
For our Cheraw customers and clients, we offer the following services:
House Washing
Gutter Cleaning & Brightening
Driveway Washing
Sidewalk Cleaning
Commercial Pressure Washing
Cheraw's Number One Roof Cleaning Service
When it comes to professional roof cleaning for Cheraw homes, our experts use a safe and gentle soft washing technique for optimal results. This method of exterior cleaning involves a low pressure wash in conjunction with eco-friendly chemical solutions to ensure a deep clean with no risk of damage. Your shingles will look as good as new by the time we're done, and your roof will stay standing strong for many more years to come!
For the best roof cleaning and other amazing pressure washing services in Cheraw and beyond, give the experts at Like New Softwash a call! We'd be more than happy to help you transform all of your exterior surfaces for a cleaner, safer property!
High Quality Pressure Washing For Cheraw And More
We offer our excellent selection of pressure washing services in ten locations in both North and South Carolina, and if your town or city is listed below, then we've definitely got you and your property covered. However, if you live nearby any of the following locations but don't see your area listed below, feel free to reach out and we'll see what we can do. After all, we're in the business of helping as many home and business owners with professional exterior cleaning as we can!
Here's our current complete service area:
Mount Gilead
Norwood
Chesterfield
Cheraw
Pageland
Hartsville
Bennettsville
Rockingham
Florence
Darlington
Recent Projects In Cheraw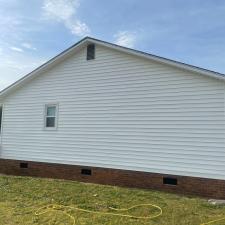 House Washing Services In Cheraw, SC
This home owner contacted us about washing her house. The house had 't been washed in a couple years. The Softwash took care of the organic growth growing on the house. The customer was extremely hap […]
See Project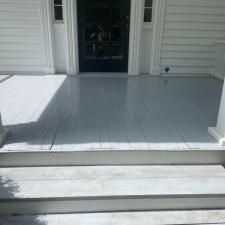 Porch Washing in Cheraw, SC
We were contacted by the customer to wash 3 porches on there house. The porches had a light covering of mildew on the . This house is the oldest house in the town of Cheraw SC. We were able […]
See Project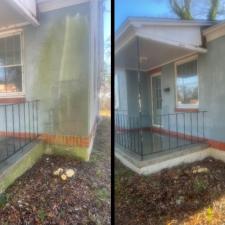 House Washing In Cheraw, SC
A local contractor contacted us about washing this duplex. This duplex had been neglected for quite a while. We were very excited on the outcome of this project as all the organic growth was killed a […]
See Project
Reviews & Testimonials on Like New Softwash in Cheraw, SC
There are currently no reviews or testimonials, check back soon!
Articles
Should You Attempt Do-It-Yourself Pressure Washing?

Pressure washing is becoming more popular than ever nowadays, and with its ever growing popularity, more and more homeowners are looking to learn the trade for themselves. While we always encourage p […]

The Ins And Outs Of Professional Roof Cleaning

Your roof is a very difficult, if not impossible, area to clean by hand, and for the best results possible, choosing a professional pressure washing company for roof cleaning is the only way to go. W […]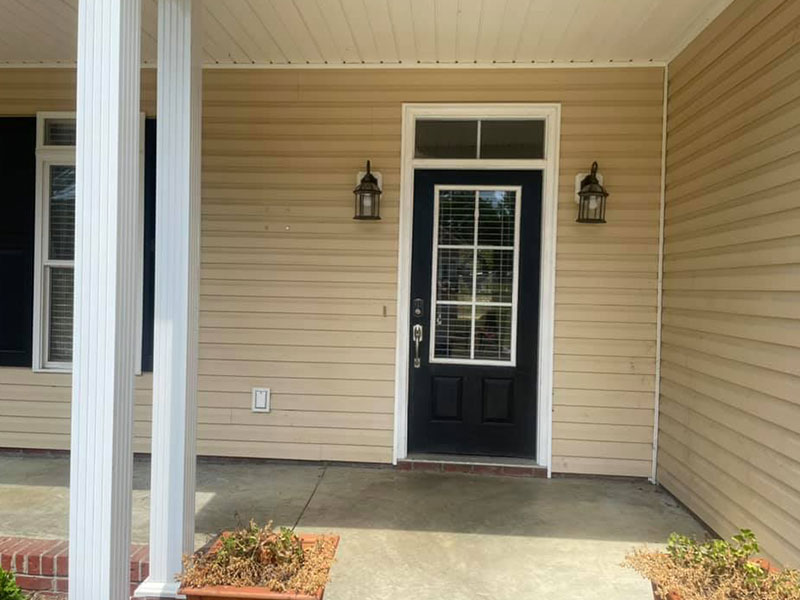 Schedule Quality Soft & Pressure Washing In Mount Gilead & The Surrounding Areas Today!