House Washing Specialists To Upgrade Your Curb Appeal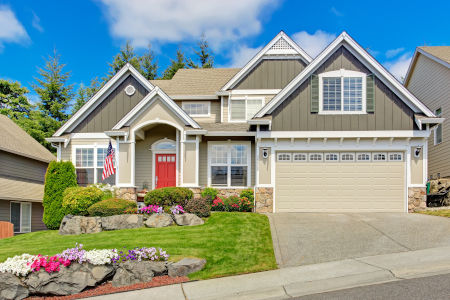 Like New Softwash is the premier choice when it comes to pressure washing for Mount Gilead residences, and we'd love to work with you. If you're looking to renew and refresh the overall look of your home, our house washing service will get rid of dirt, grime, and organic growth from your siding quickly and efficiently. We know that your home is a huge investment, so let us help you get the best return on that by boosting your curb appeal and your property value in one fell swoop!
Exterior Residential Cleaning For Mount Gilead Homes
Our professional house washing service is a great place to start if you're looking to add pressure washing to your current exterior maintenance routine for your Mount Gilead property. You can boost your curb appeal almost instantly, and make your home the best looking one on the block. Not only that, but with our safe and gentle soft washing technique, you won't have to worry about any damage being inflicted on your exterior surfaces in the quest for a thorough clean.
Looking for another one of our amazing exterior residential cleaning services? We also offer roof cleaning for shingles that shine!
How Often Should I Wash My House For Optimal Results?
Most homes need an annual house washing for the best results, but this can vary from property to property. There are several reasons why you may want to book an additional appointment with us throughout the year, so keep reading to learn a little more about what can warrant a more frequent wash!
You may need more frequent professional house washing if:
You live in an area that is dry, dusty, and windy. Dirt, dust, and other particles can stick to your siding, creating an overall appearance that leaves a lot to be desired. In areas that don't see a lot of rain to naturally remove visual imperfections between professional washings, you may need an extra house washing during the year for best results.
You're looking to repair or renovate your siding. Pressure washing the exterior shell of your home is a great way to create a super clean surface that sealant and paint can adhere to smoothly. It also helps make repairs that much easier!
You live in an area that sees a lot of sun for a good portion of the year. Living in a sunny area is great, but constant sun exposure can lead to patches of discoloration. Our service can help even out the color for a better looking home in no time flat!
You live in an area that sees frequent or extended bouts of inclement weather. Storms and other forms of inclement weather can do a number on your exterior surfaces, and a good professional wash can not only help your siding look better, it can help strengthen it to better withstand the elements throughout the year.
Recent House Washing Projects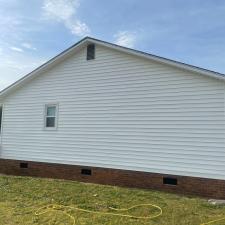 House Washing Services In Cheraw, SC
This home owner contacted us about washing her house. The house had 't been washed in a couple years. The Softwash took care of the organic growth growing on the house. The customer was extremely hap […]
See Project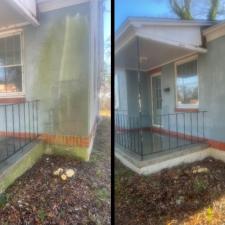 House Washing In Cheraw, SC
A local contractor contacted us about washing this duplex. This duplex had been neglected for quite a while. We were very excited on the outcome of this project as all the organic growth was killed a […]
See Project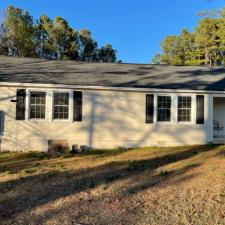 House Wash and Roof Cleaning in Cheraw, SC
This customer contacted us about cleaning a rental property he owned. We were able to kill the organic growth growing on the house and get this property looking like new again. We were al […]
See Project
Articles
Should You Attempt Do-It-Yourself Pressure Washing?

Pressure washing is becoming more popular than ever nowadays, and with its ever growing popularity, more and more homeowners are looking to learn the trade for themselves. While we always encourage p […]

The Ins And Outs Of Professional Roof Cleaning

Your roof is a very difficult, if not impossible, area to clean by hand, and for the best results possible, choosing a professional pressure washing company for roof cleaning is the only way to go. W […]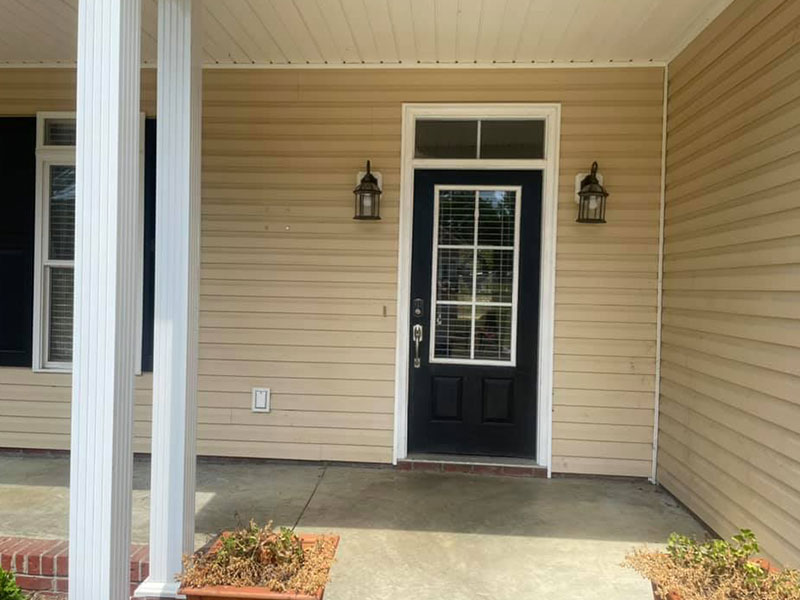 Schedule Quality Soft & Pressure Washing In Mount Gilead & The Surrounding Areas Today!