The Ins And Outs Of Professional Roof Cleaning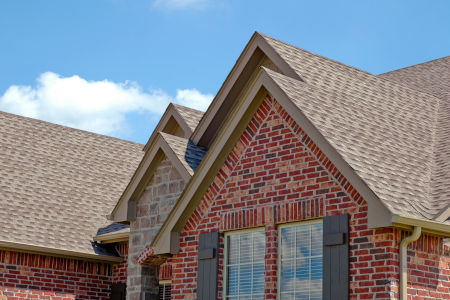 Your roof is a very difficult, if not impossible, area to clean by hand, and for the best results possible, choosing a professional pressure washing company for roof cleaning is the only way to go. Whether you just need a good wash to help boost your curb appeal or you're dealing with organic growth taking up residence between your shingles, working with an expert will always yield you the best return on your investment. We can help you with many common roofing issues, so be sure to get in touch with us today!
Common Roofing Issues And How Pressure Washing Helps
The roof of your home is constantly exposed to the elements, and this inevitable wear and tear can leave your shingles looking dull and lifeless. From those black streaky stains caused by organic growth like algae to patches of sun discoloration, professional pressure washing can renew and refresh the overall look and feel of your roof. The following list outlines a few common issues that roof cleaning can help with, so keep reading to learn more!
Professional roof cleaning can tackle common roofing issues such as:
Stubborn stains including standard dirt and grime build-up
Pesky organic growth such as moss, algae, and lichens
Potentially hazardous substances such as mold and mildew
Patches of discoloration due to constant sun exposure
What Exactly Is Soft Washing?
Soft washing is a low pressure wash that uses eco-friendly chemical solutions in lieu of water in order to provide a thorough clean to delicate materials without running the risk of damage to your exterior surfaces. It should be the only pressure washing method used for an area like your roof to ensure that your shingles aren't subjected to a high pressure stream of water that can easily warp, bend, or break them. Even if you don't work with us, you should always make sure that the company you're hiring for this service is well-versed in soft washing for optimal results.
Choose Like New Softwash for the best roof cleaning on the block. Give us a call or fill out our online service request form to learn more about how we can help you with all of your pressure washing needs!
Schedule Quality Soft & Pressure Washing In Mount Gilead & The Surrounding Areas Today!